BEAUTIFUL SMART SHADES MOVING TO YOUR SCHEDULE
Experience light exactly when you want it. Completely redesigned for 2022, PowerView® Automation gives you precise and convenient control of your Hunter Douglas window treatments. Shades operate independently, moving only when you choose to schedule them.
Programming your window treatments is simple. Operate them from home with the Pebble® Remote Control or through voice activation when PowerView is integrated with smart-home systems such as Amazon Alexa, Siri® on your Apple device or the Google Assistant. For the ultimate in convenience, the PowerView® App is a perfect way to manage your shades when you're home or away.
WHY SMART SHADES?
Added Convenience—Easily control shades with a button press, tap on your mobile device, automatically, or even with your voice (when integrated with a compatible smart-home system).
Increased Privacy—Schedule shades to automatically close whenever you want.
Better Energy Efficiency—Schedule shades to raise and lower to prevent harsh summer rays from heating interiors up or to prevent heat loss in the winter.
Enhanced Security—Easily give your home a lived-in look while you're away by scheduling shades to automatically raise and lower at set times.
Safer for Children—Because smart shades lack lift cords, they're a safer option than shades with exposed cords.
EASY AND ACCURATE SHADE CONTROL
Your PowerView shades will always be exactly where you want them, when you want them, thanks to Bluetooth® technology, which features real-time, two-way communication between your shades and the PowerView system.
Use the Automations feature to set your Scenes to operate independently, whether you are at home or away. You can even schedule Scenes to operate with the sunrise or sunset based on your location.
POWERVIEW AUTOMATED SHADES REMOTE CONTROL
The handheld Pebble® Remote is a modern answer to clunky remote controls of the past. This remote easily operates up to six groups of window treatments, gives you on-demand control and comes in a range of stylish colours. If you're worried about misplacing it, opt for the wall-mounted Pebble Surface Remote.
PowerView also offers additional control options and accessories that fit your every need.
BATTERY POWER MAKES IT EASY
For easy installation, operation and maintenance, most PowerView systems are battery-powered, and can include our environmentally friendly Rechargeable Battery Wand (shown here).
DESIGNED WITH SAFETY IN MIND
Along with the added convenience of cordless window shade operation, PowerView Automation creates a safer environment for homes with young children and pets.
COMPATIBLE WITH WHOLE-HOME AUTOMATION SYSTEMS
PowerView Automation seamlessly integrates with sophisticated whole-home automation systems.
---
Amazon, Alexa, and all related logos are trademarks of Amazon.com, Inc. or its affiliates. Apple, Siri, iPhone, iPad, Apple Watch, Mac and HomePod are trademarks of Apple Inc., registered in the US and other countries. HomeKit is a trademark of Apple Inc. Google is a trademark of Google LLC. The Bluetooth word mark and logos are registered trademarks owned by Bluetooth SIG, Inc. and any use of such marks by Hunter Douglas is under license. Other trademarks and trade names are those of their respective owners.
RECHARGEABLE BATTERY WAND
With the most extensive operating temperature range in the window fashions industry, our Rechargeable Battery Wand is the environmentally friendly power source for most PowerView systems. Flexible installation methods include both headrail- and satellite-mounting. The battery life is approximately one year, depending on your window treatment type, size and usage. UL Certified.
Two unique Hunter Douglas charging solutions are available, the Dual Charging Station and the Single Charger (see below). We recommend purchasing spare battery wands to ensure fully charged wands are always on hand.
DUAL CHARGING STATION
The Dual Charging Station is the recommended charging solution for the Rechargeable Battery Wand, allowing you to charge up to two battery wands simultaneously in three hours or less.
16-SHADE DC POWER SUPPLY
The 16-Shade DC Power Supply is the perfect option for large PowerView installations. With the ability to power up to 16 shades no matter the size or configuration, the 16-Shade DC Power Supply uses low-voltage electrical wiring to make the connection between your shades and the power supply. There are no exposed wires or cables, and the power supply provides a consistent source of power. The 16-Shade DC Power Supply can be recess-mounted through pre-removed punch outs or surface-mounted (mounting feet provided). Barrel connectors are easily accessible from the top of the supply enclosure.
There are no batteries to change, ever.
SINGLE CHARGER
The Single Charger is equipped with a 16-foot power cable so you can recharge the battery wand without removing it from your window treatment. One rechargeable battery wand can be charged in 2 hours or less.
---
ALKALINE BATTERY WAND
Designed to allow batteries to be changed without removing your window treatment from the window, the Alkaline Battery Wand is the traditional power source for most PowerView systems. It can be mounted on the front or rear of your window treatment's headrail, or inside the top or bottom rail of your shutters. The battery life is approximately one year, depending on your window treatment type, size and usage.
---
C-SIZE SATELLITE BATTERY WAND
The C-Size Satellite Battery Wand is an optional power source for most PowerView systems and is a great option for a longer battery life that is approximately three years depending on your window treatment type, size and usage. The C-Size Satellite Battery Wand can be mounted to a wall or sill outside of your window treatment.
---
SATELLITE BATTERY PACK
The Satellite Battery Pack is also an optional power source for most PowerView systems. It is the best choice when your window treatment is mounted in a high window and access to its battery wand is restricted. The Satellite Battery Pack can be mounted to a wall or sill outside of your window treatment.
---
18V DC POWER SUPPLY
The 18V DC Power Supply comes standard with traversing PowerView systems (except Duette® Honeycomb Shades with Vertiglide™), and is an optional power source for most other systems. It plugs into any standard household outlet.
---
COMPATIBLE WINDOW TREATMENTS AVAILABLE WITH POWERVIEW® AUTOMATION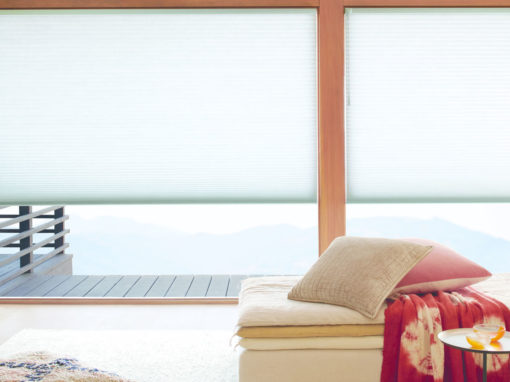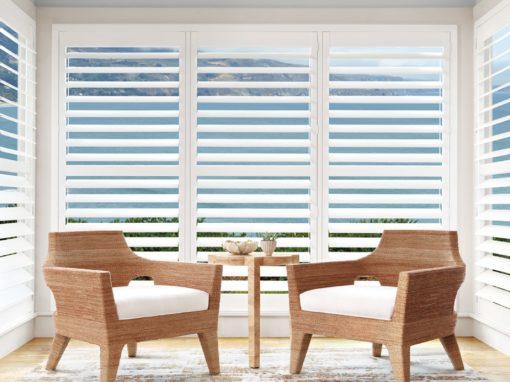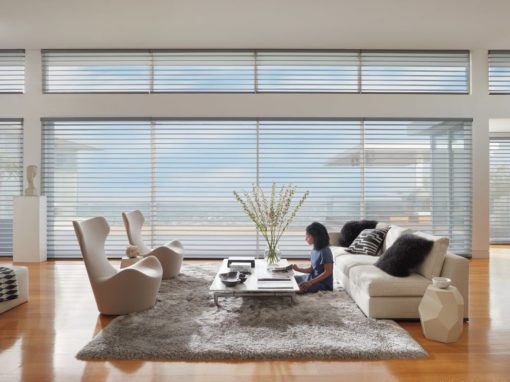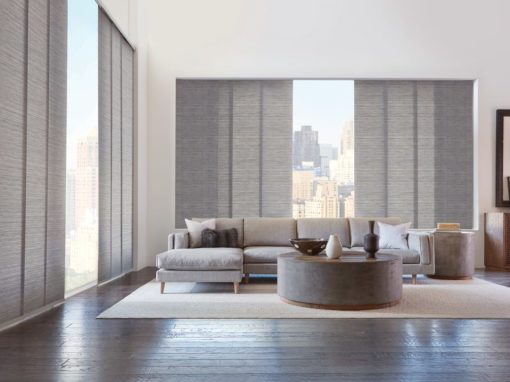 BOOK A VIRTUAL CONSULTATION OR IN-SHOWROOM APPOINTMENT
BUSINESS HOURS
MONDAY to FRIDAY:  9AM - 5:00 PM
SATURDAY: By Appointment Only
4449 99 Street NW
Edmonton, AB T6E 5B6
(780) 441-9944